Good afternoon Bulldog Family, Due to the conflicting times of the Community Pep Rally/Parade and District Volleyball games, JV Volleyball and Varsity Volleyball will now both play at the same time tomorrow, September 27th, 2022. JV will play at the High School Gym at 4:30 PM and Varsity will play at the Dome at 4:30 PM.

Good afternoon Bulldog Family, October is Breast Cancer awareness month in America. In the month of October, millions of people will wear pink to show support to those that have fought this disease. This year, Crockett Bulldogs will sell pink out shirts to wear on the district's planned pink out day, Friday, October 21, 2022. If you would like to join the Bulldogs and purchase a shirt for yourself, please see Cynthia Hackett at the district administration building.

Crockett ISD wore maroon to show support for the students and staff of Uvalde ISD as they returned back to school today, September 6.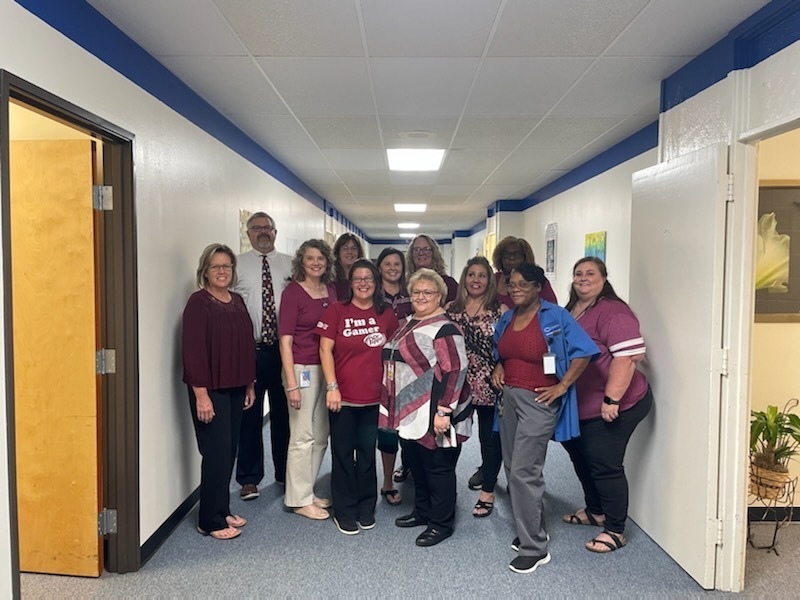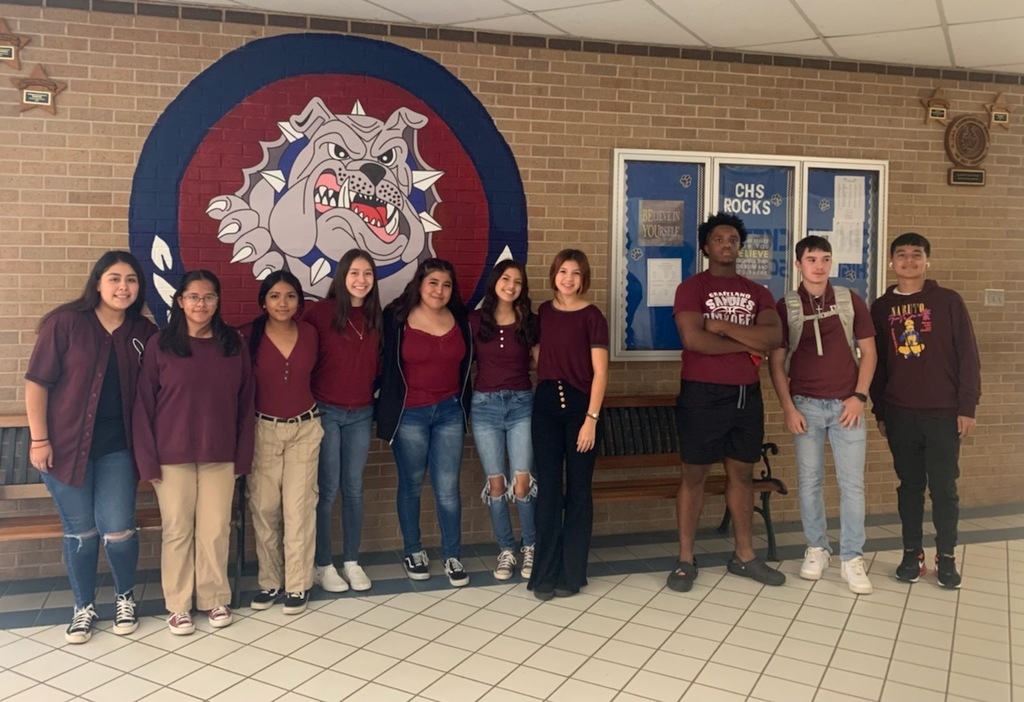 Crockett ISD would like to thank all of the students, teachers, paraprofessionals, and administrators for their part in the incredible growth achieved last year according to the Texas Education Agency accountability ratings! We are especially proud to celebrate the academic distinctions awarded in High School ELA/Reading and Junior High Science and Social Studies since this requires the top levels of subject mastery. With even stronger instructional systems in place this year, we are excited to watch our students achieve even more! One Town - One School - One Family

Come 'Meet The Bulldogs' tonight at Monte Jack Driskell Stadium. Varsity football, volleyball, cross country, band and cheerleaders will be in attendance!

Come check out our new website! We'll also be releasing a new app as well to stay tuned here for updates!

So proud of our Crockett FFA students and teachers for their hard work this past year. Way to represent at all levels!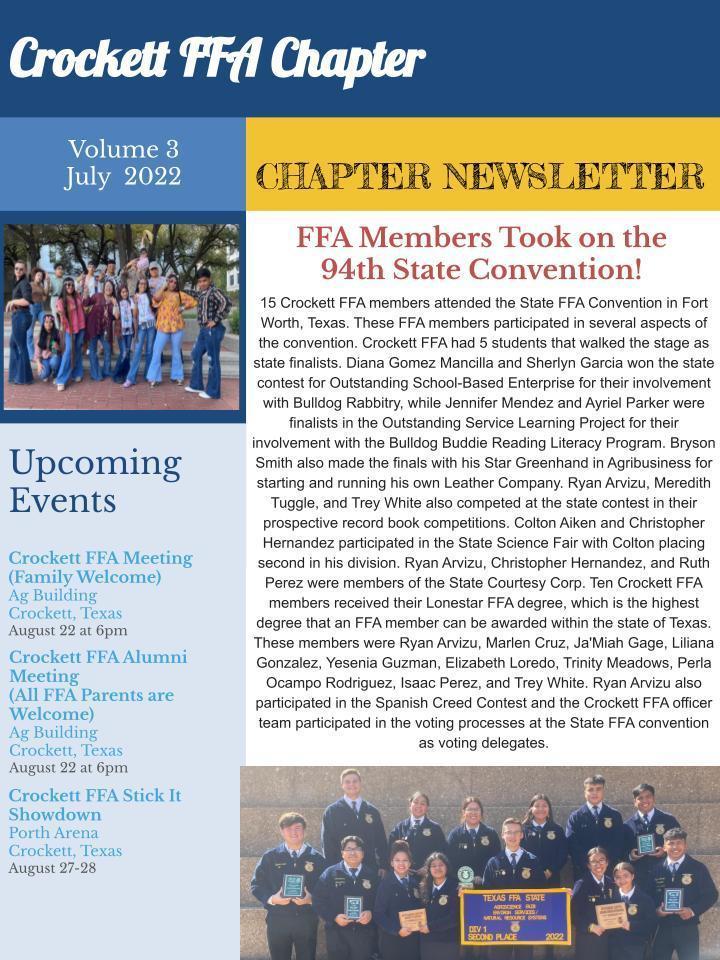 Thanks to our CTE Director Mr. Wilder and CTE Instructor Mr. Wilson for participating in the Workforce Solutions Deep East Texas Teacher Externship this summer. This would not be possible without our industry partners Nucor Vulcraft and Lincoln Lumber. The experiences our teachers gained will have a direct impact on preparing our students for their careers. Thanks to Workforce Solutions for organizing this important work!